The Olive Ridley Project and the Arribada Initiative are co-developing new low-cost telemetry tags to scale up the monitoring of rehabilitated sea turtles.
Developing sea turtle telemetry tags to track injured and rehabilitated sea turtles, post-release, can require extensive research and development and can take numerous years to test and validate new solutions. Recently, Alasdair Davies, and supporting volunteer Cat Bell from the Arribada team, partnered with the Olive Ridley Project to dramatically increase the speed in which new tags can be developed by working with the project's on-site veterinary team, and turtles, to test new Horizon satellite tag designs for rehabilitated sea turtles at the Baa Atoll Marine Turtle Rescue Centre in the Maldives.
This was the first time Arribada's engineers and field deployment volunteers had visited the project to specifically discuss tag development. Our in-field training typically focuses on teaching turtle guards how to prepare, tag and recover data from nesting turtles (below), where as now we had the unique opportunity to work with the turtles in the on-site rehabilitation tanks and staff on site to discuss tagging methodologies, best practices and importantly, test and deploy tags to validate performance of new features as we work towards developing a new range of low-cost satellite tags based on Horizon hardware.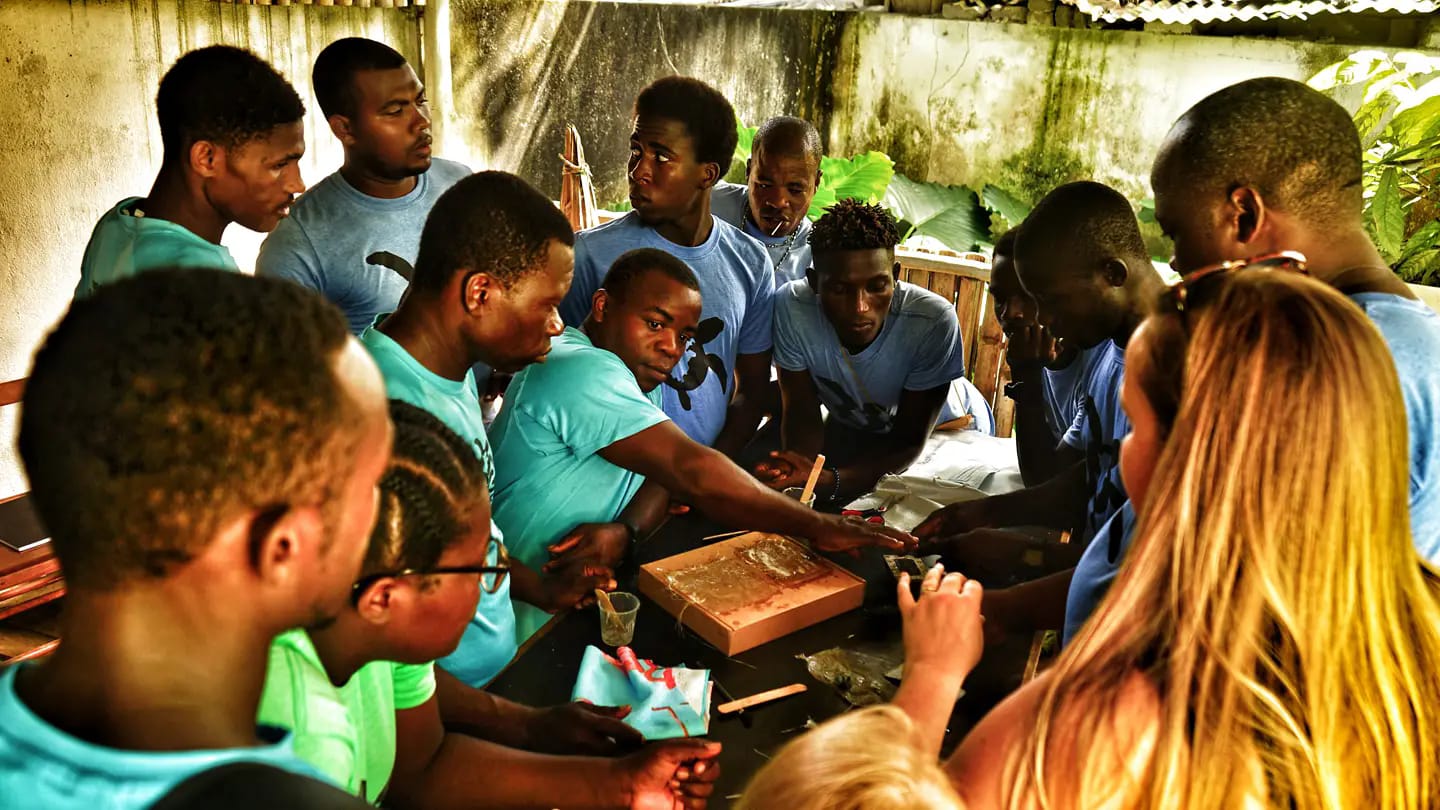 Working with the turtles at the centre has already resulted in the collection of test data that would have traditionally taken over two years to acquire. New tags are usually introduced and tested each season between November – December by the Arribada team on Principe Island, West Africa, as part of a tagging project with Fundacao Principe. The project in Principe aims to monitor and map the movement of nesting green sea turtles, helping to inform the designation of marine protected areas. Through working with the Olive Ridley Project, together, we are dramatically speeding up the time it takes to develop new low-cost Argos satellite sea turtle tags, as access to the turtles on site allows us to carry out a number of comprehensive tests to ensure that the tag work as required in a short space of time. Through the development of much more affordable satellite tags we aim to better understand the behaviour and movements of sea turtles at scale, significantly contributing to the monitoring of both rehabilitated and wild sea turtles through the provision of affordable satellite tagging solutions for researcher and sea turtle conservation organisations globally.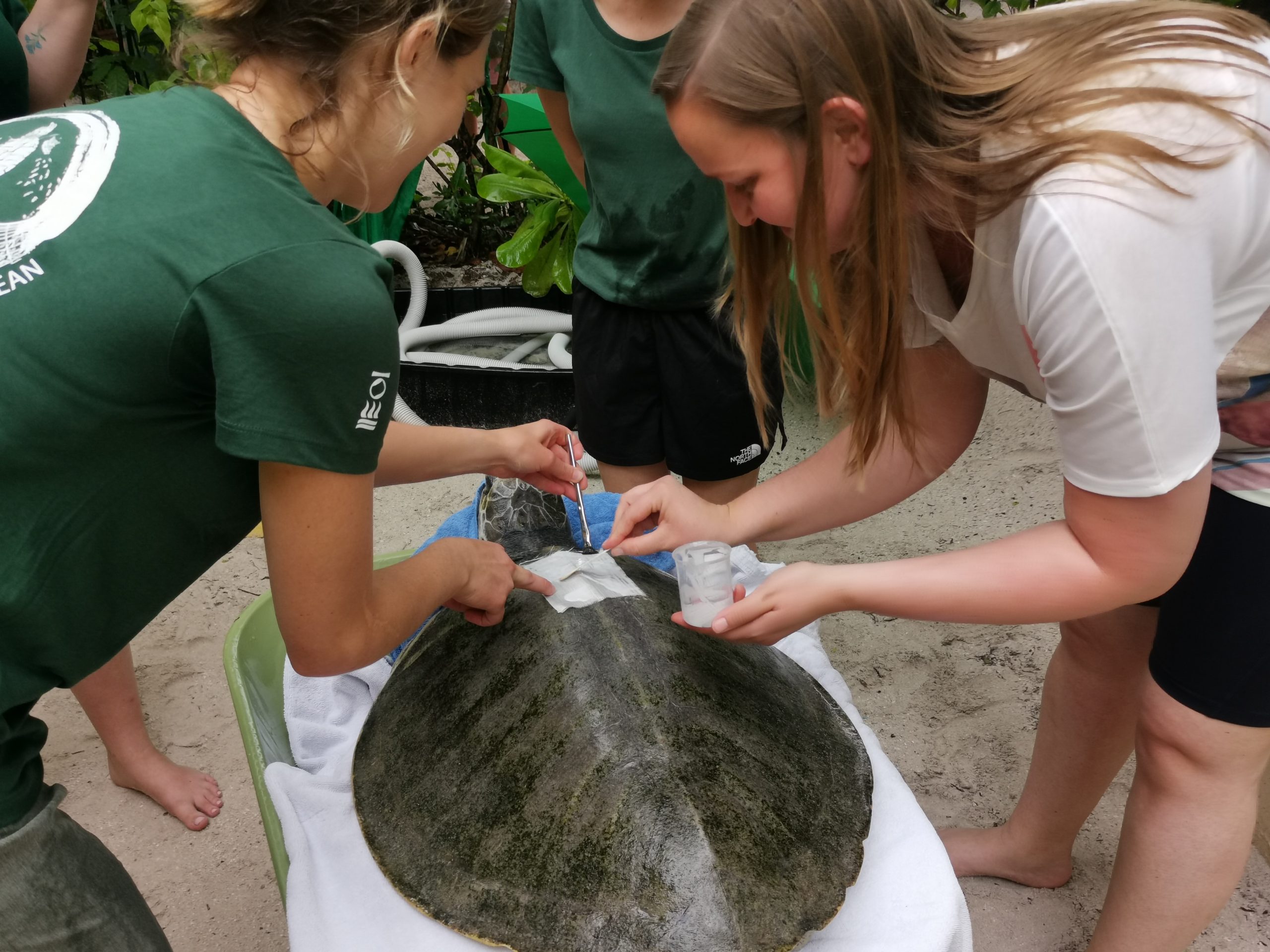 The new tag currently under development should cost about a tenth of the price of a typical commercial tag. This means sea turtle rehabilitation projects globally will be able to scale up the number of released turtles they can monitor post-release, helping to understand the movement and survivability of released turtles as well as their behaviour once released in the open ocean.
The high cost of telemetry tags at present continues to restrict charitable projects from tracking a large number of rehabilitated individuals due to the ongoing financial challenge, however, thanks to this new partnership, the turtles at the Baa Atoll Marine Turtle Rescue Centre are helping to accelerate the development of new low-cost tags and telemetry solutions for all.