Conflict between humans and wildlife is increasing as human communities expand and wild habitats are destroyed.
As a winner of the Human Wildlife Conflict Tech Challenge, the Arribada Initiative is working in partnership with the World Wide Fund for Nature (WWF) and WILDLABS to develop a low-cost, open source early detection system to help protect both humans and wildlife. Follow us throughout the year on WILDLABS.net as we post the progress of our project! 
Early detection of animals nearing human settlements is an effective way to resolve the increasing conflict between humans and wildlife. Electric fences, human patrols, and remote imaging are all popular methods of detection used many communities. They work well in many situations, but they can be expensive, labor intensive or difficult to maintain. Where appropriate, replacement with a low cost, automated monitoring solution can increase the scope and effectiveness of early detection systems. Our partnership with WWF and WILBLABS focuses on early detection of elephants, polar bears and tigers, but our goal is to create a detection system that could be trained to detect many more species across the globe.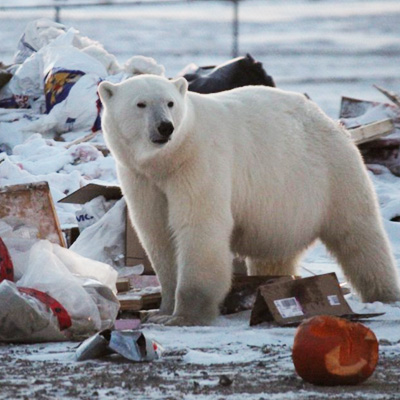 To be effective, the detection system must have some essential features:
Identify the target species
Be cost effective
Be easy to maintain
Alert in real-time
Work at small or large scales
To achieve this, our system combines a series thermopile passive infrared (PIR) sensors with a computer recognition algorithm to automatically identify and send community alerts when a specific animal is detected. Thermopile images were chosen for their low cost, low maintenance and ability to create a pixel image to identify a species. The low cost of thermopile PIR sensors makes them suitable for deployment in a series, with several thermopiles detecting at different angles to increase confidence in species identification. This also makes them suitable for monitoring large areas that require many sensors.
We plan to test several Heimann sensor thermopile arrays with different resolutions and fields of view (FOV). Testing for our target species will being spring 2018 in zoo habitats, where we can test different thermopile models and arrangements to determine what is best for recognizing each animal species. Data collected during zoo testing will also train the computer recognition algorithm. We will use optical cameras to check accuracy of the algorithm and identify times the sensor did not detect an animal. The final sensor will comprise of a thermopile array sensor, a microprocessor with the recognition algorithm, a ShadowView long range (LoRa) radio to send alerts and a li-ion rechargeable battery. Field tests will be started in the fall of 2018, beginning with polar bears and elephants.
Follow our journey on WILDLABS.net throughout the year!
Post written by Anne Dangerfield, Arribada Initiative project manager, field coordinator and tree climber