Select your dog's acoustic recorder size

The electronics inside your acoustic recorder that will be strapped to your dog's collar are 32mm x 24mm in size. To get 72 hours of continuous recording, the battery we've selected is 40mm x 25mm, so it's a little larger than the actual electronics. Add the walls of the enclosure and space for an o-ring to waterproof the lid and the final size is 53mm tall x 32mm wide.
Commercial GPS dog trackers (Tractive GPS Dog Tracker) are 71mm x 29mm, meaning that our acoustic recorders are shorter by about 2cm, so it should fit the average sized dog. However, it's probably too large for smaller dogs that registered to take part, so we're looking at supplying two versions.
The "Standard" version below in the photo is what most of you will receive (it will look similar), but if your dog is on the small size you may want to opt for the "Small" version. The dimensions are below. It's about 2cm shorter than the standard sized device, but it will last about 35 hours compared to the standard recorder. However, that should still be fine to get plenty of recordings as that could be 35 trips to the park, all 1 hour long, so you'll have plenty of time to record.
Let us know which size recorder you'd like by using the form below.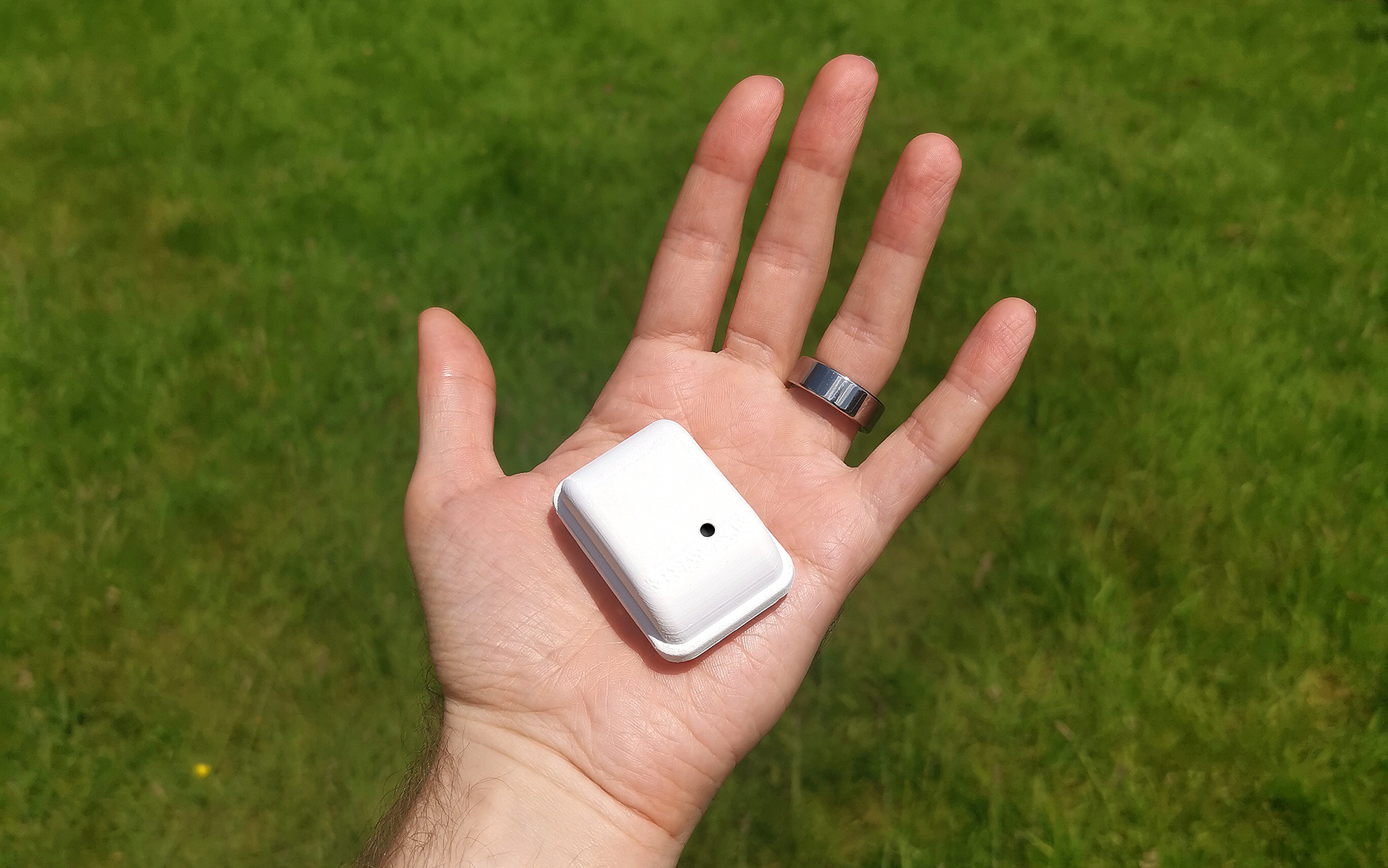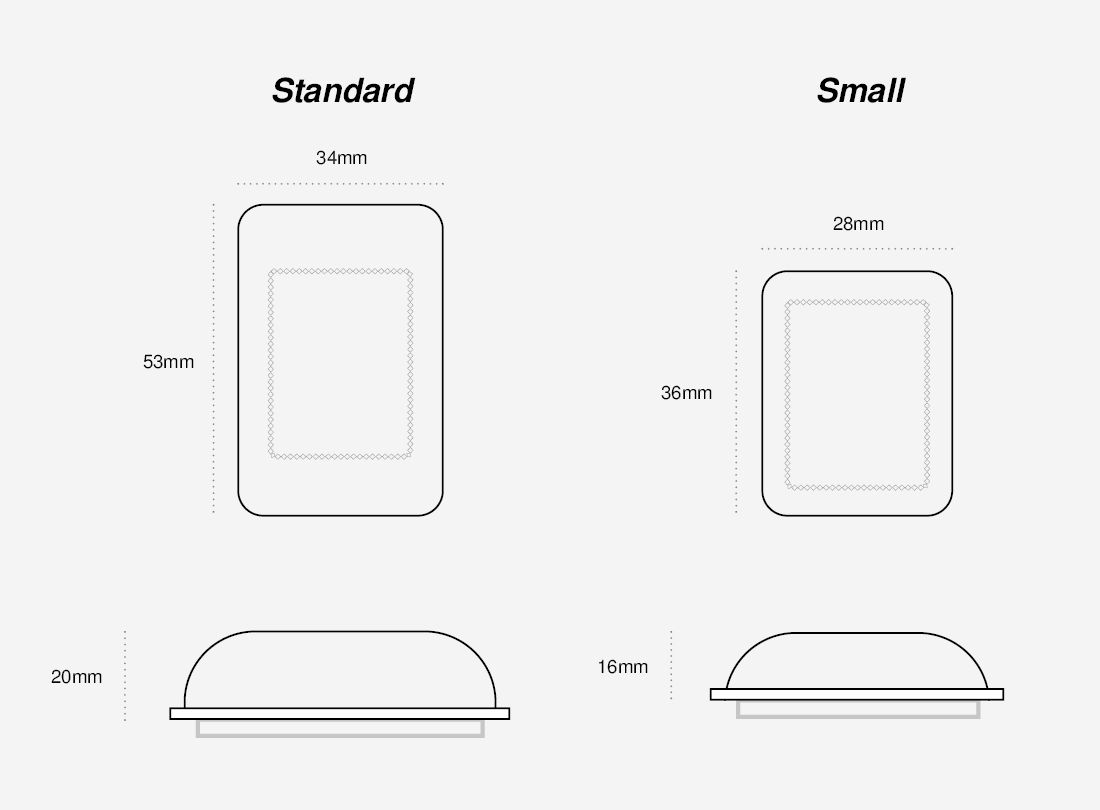 Select Your Dog's Acoustic Recorder Size
University of Washington
Briana Abrahms | abrahms@uw.edu
University of Washington
Kasim Rafiq  | kasim.rafiq@hotmail.co.uk